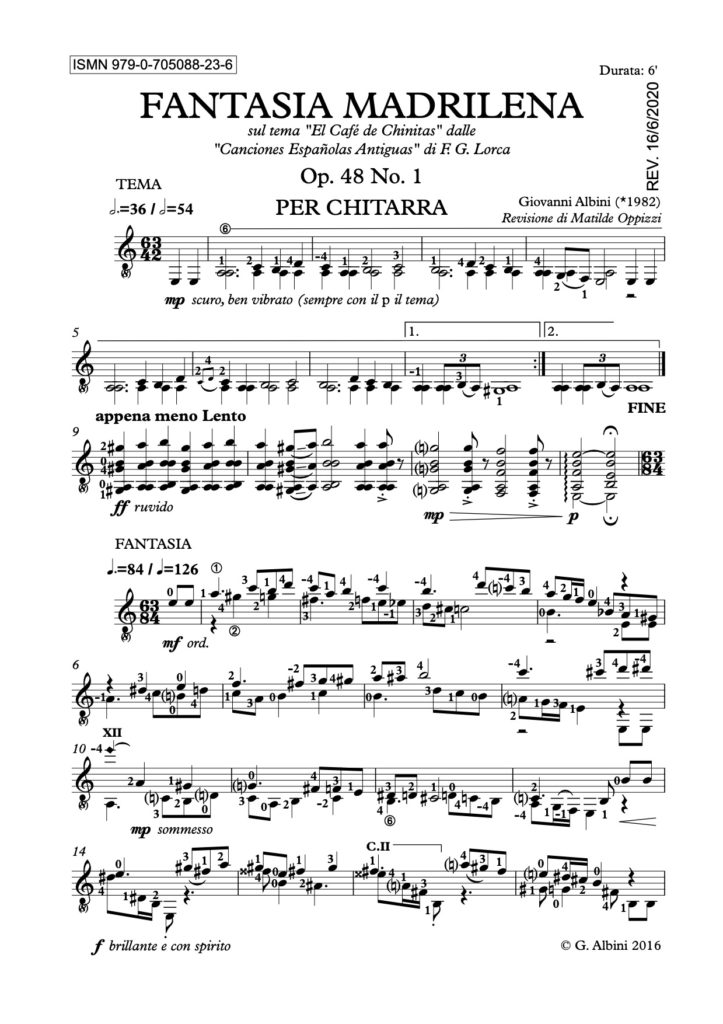 Title: Fantasia Madrilena
Opus number: Op. 48 No. 1
Instrumentation: Guitar
Performance duration: 6'00"
Year of composition: 2016
Premiere: March, 18th 2019. ISSM "G. Puccini", Gallarate (Italy). Performer: Matilde Oppizzi.
Info: Based on Federico Garcia Lorca's "El Café de Chinitas", from the "Canciones Españolas Antiguas".
Score: PDF, ISMN 979-0-705088-23-6 (REV 16/6/20).