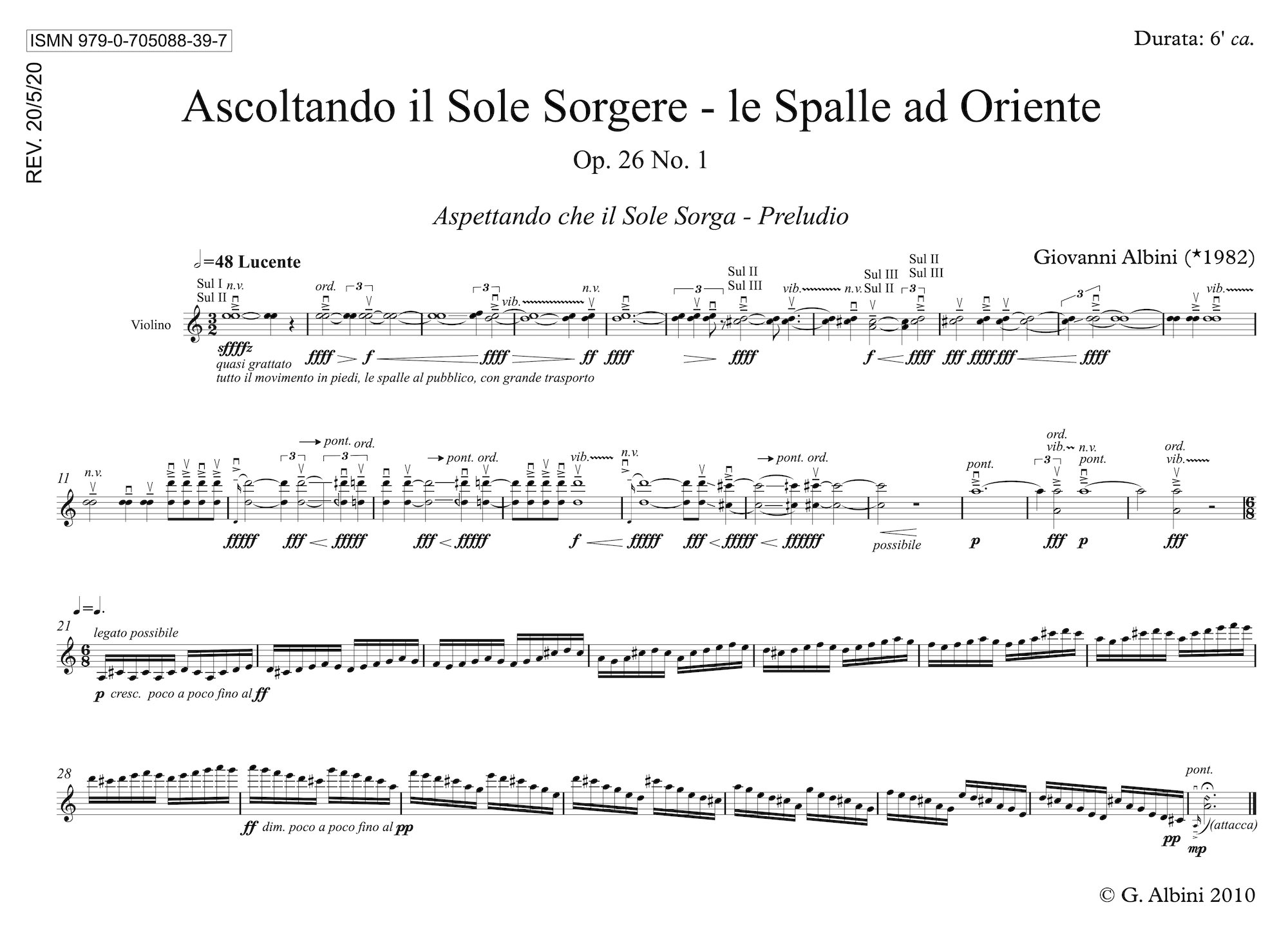 Title: Ascoltando il Sole Sorgere – le Spalle ad Oriente
Opus number: Op. 26 No. 1
Instrumentation: Ensemble (fl, ob, cl, pf4h, vn, va, vc)
Performance duration: 6'00"
Year of composition: 2010
Premiere: June, 10th 2010. Accademia Nazionale di Santa Cecilia, Teatro Studio, Rome (Italy). Performed by Ensemble Contemporanea conducted by Marco Angius.
Full Score and Parts: ZIP, ISMN 979-0-705088-39-7 (REV 20/5/20).
Track info: Live recording of the premiere in Rome.