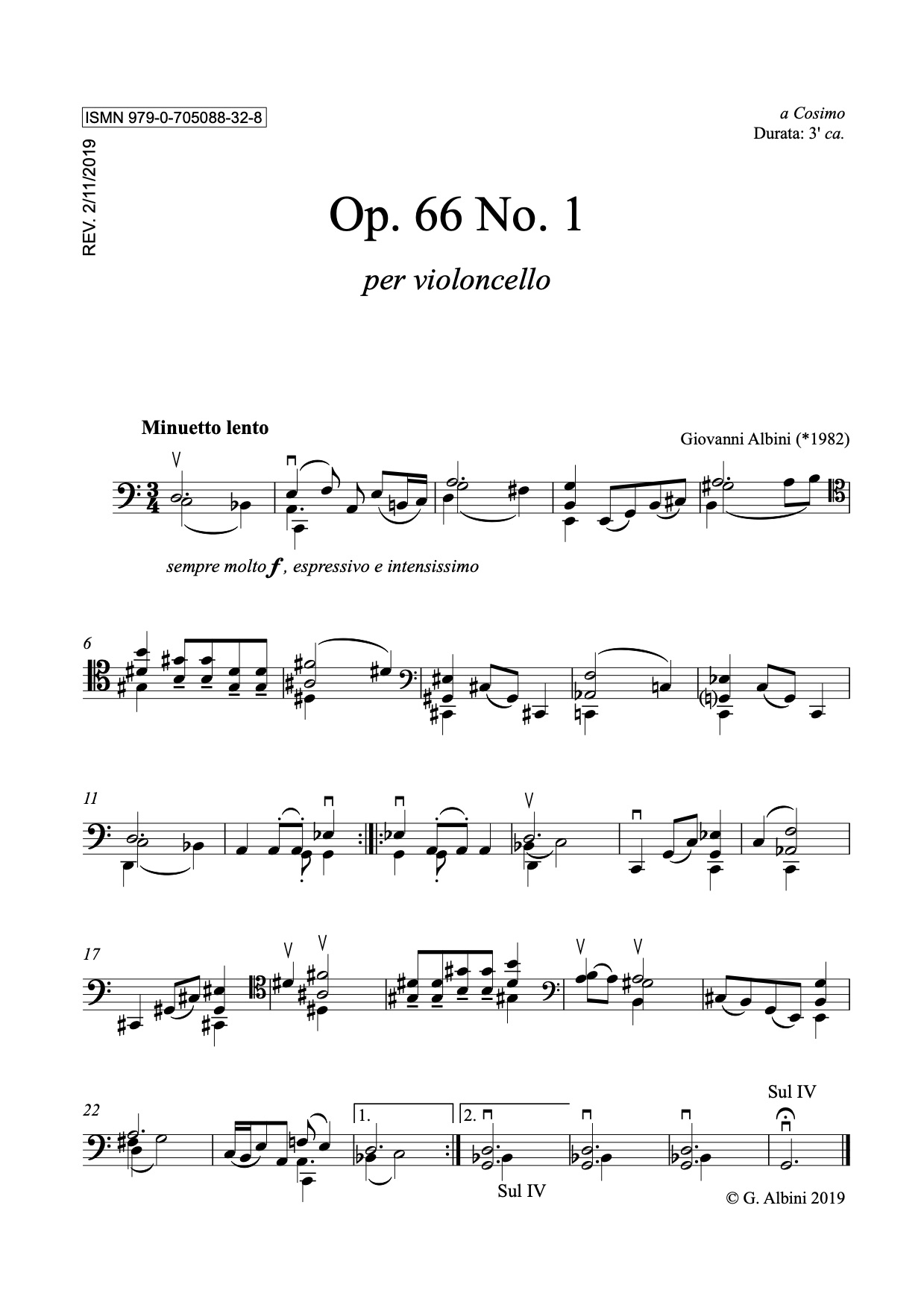 Title: untitled
Alternative title: Minuetto Lento
Opus number: Op. 66 No. 1
Instrumentation: Cello solo
Performance duration: 3'00"
Year of composition: 2019
Commissioned and dedicated to: Cosimo Carovani
Program notes: (ITA) Op. 66 trasfigura la forma del minuetto incastrandola in un processo di dodici battute che attraversano, misura per misura, gli ambiti diatonici di tutto il circolo delle quinte. Nella seconda parte il processo viene ripetuto al retrogrado, in un perfetto palindromo. (Giovanni Albini) (ENG) The reconsideration of the eighteenth century is at the roots of the Minuetto lento op. 66 no. 1 by Giovanni Albini. Only the vestiges are left of what was the original dance: the song prevails, legato, with the instrument's dark voice, which seems almost to overturn the gallant conventions of the eighteenth century, by putting its sensousness into relief. (Luca Ciammarughi)
Recordings: In A.A.V.V. Cosimo Carovani: Ad Antiqua, Music for Cello Solo – CD – Cat. C00277 – (P) & (C) 2020 Da Vinci Classics – EAN Code: 746160911069.
Score: PDF, ISMN 979-0-705088-32-8 (REV 2/11/19).